Meadowsweet was asked to look at a garden on the edge of Taunton. Building work had finished, now it was time to think about the garden. It needed to be functional and wildlife friendly at the same time.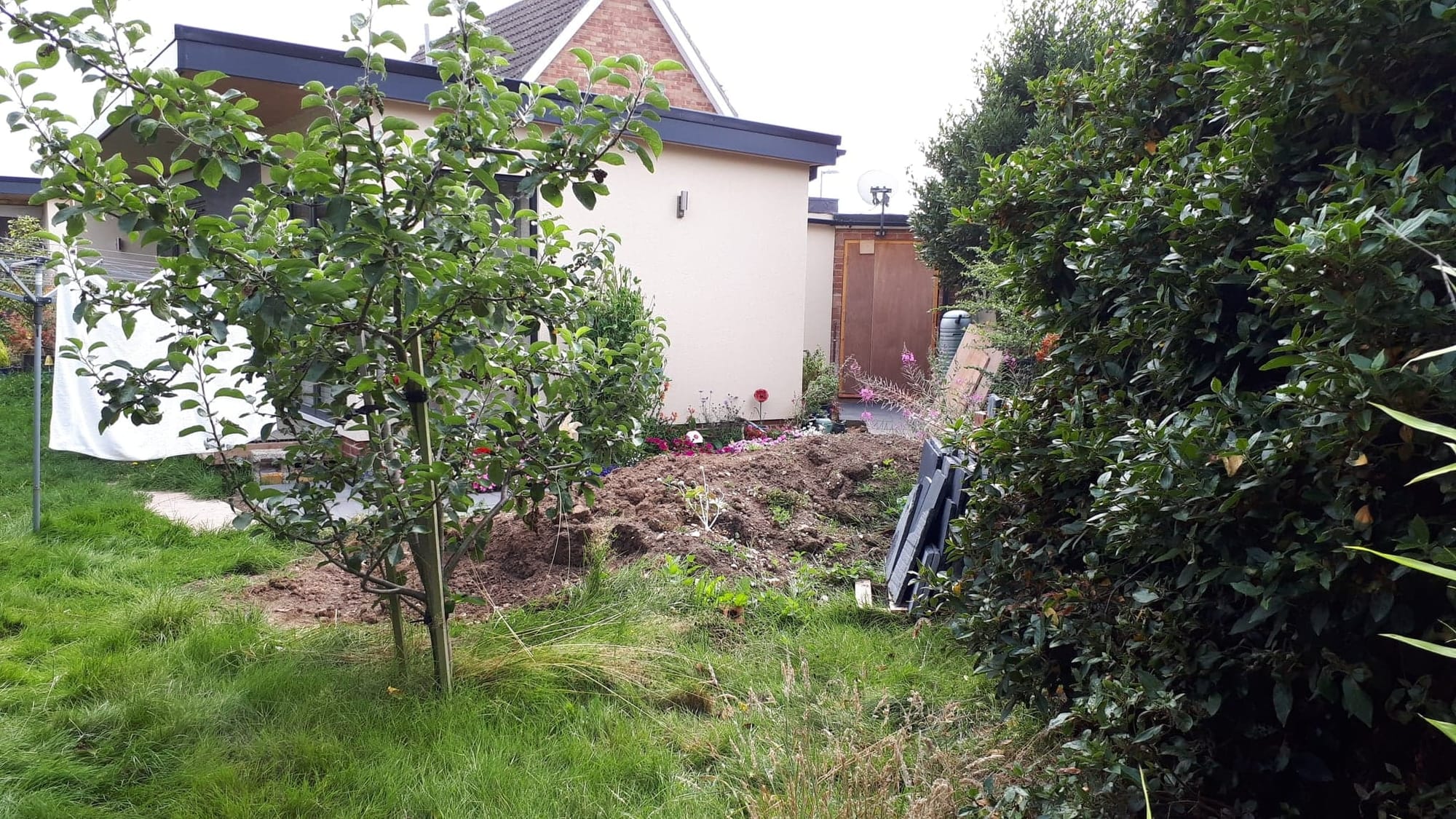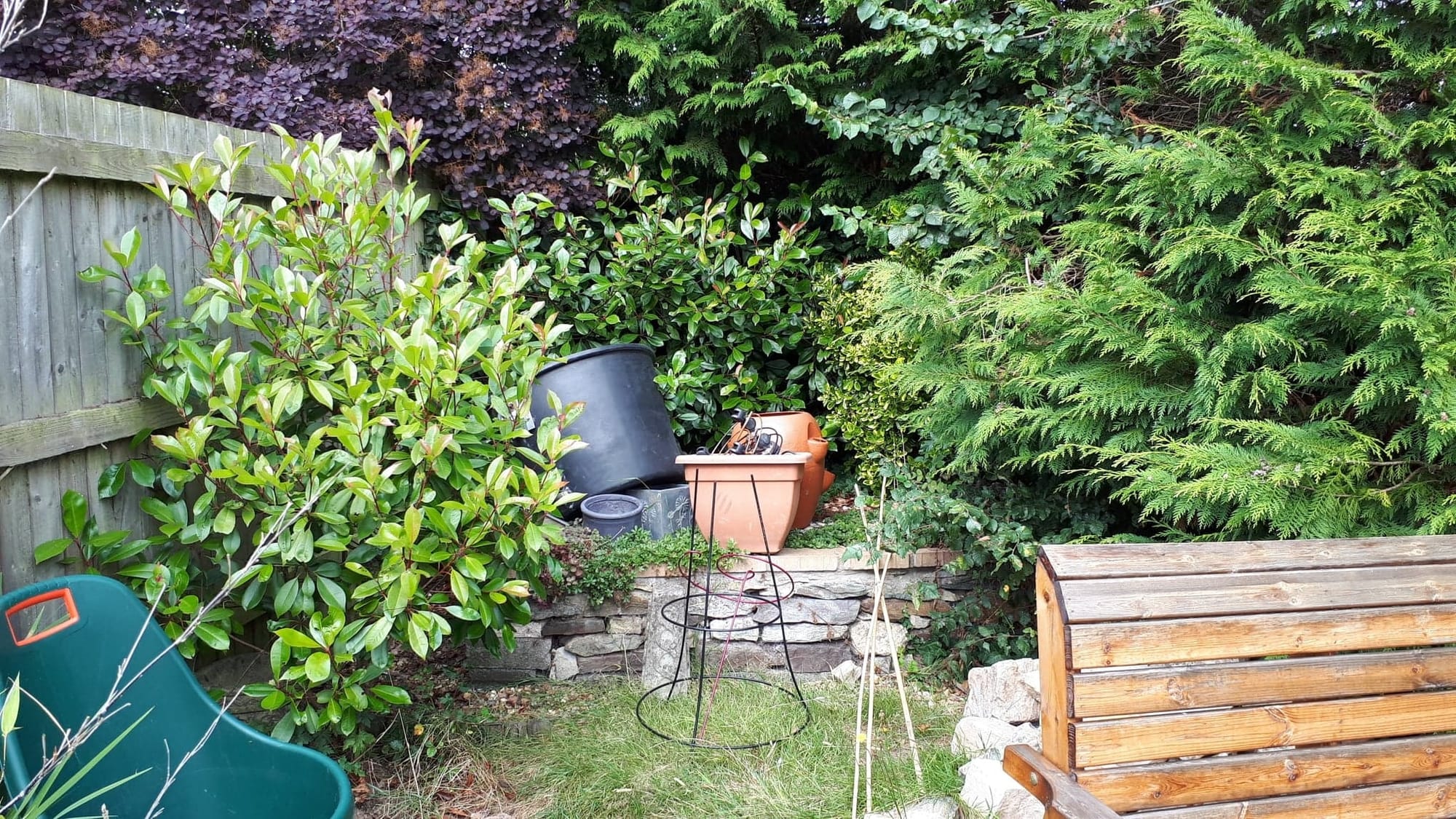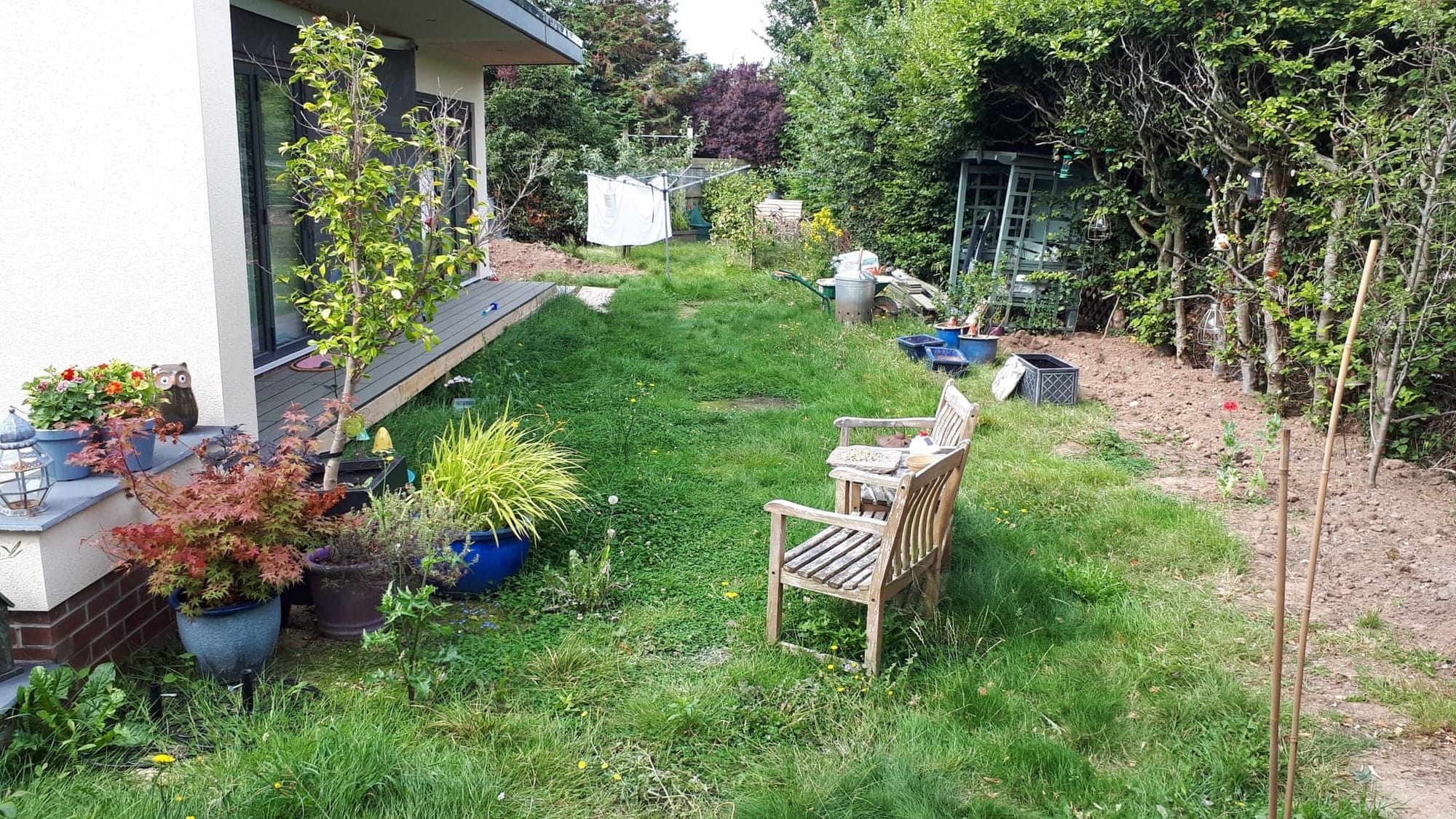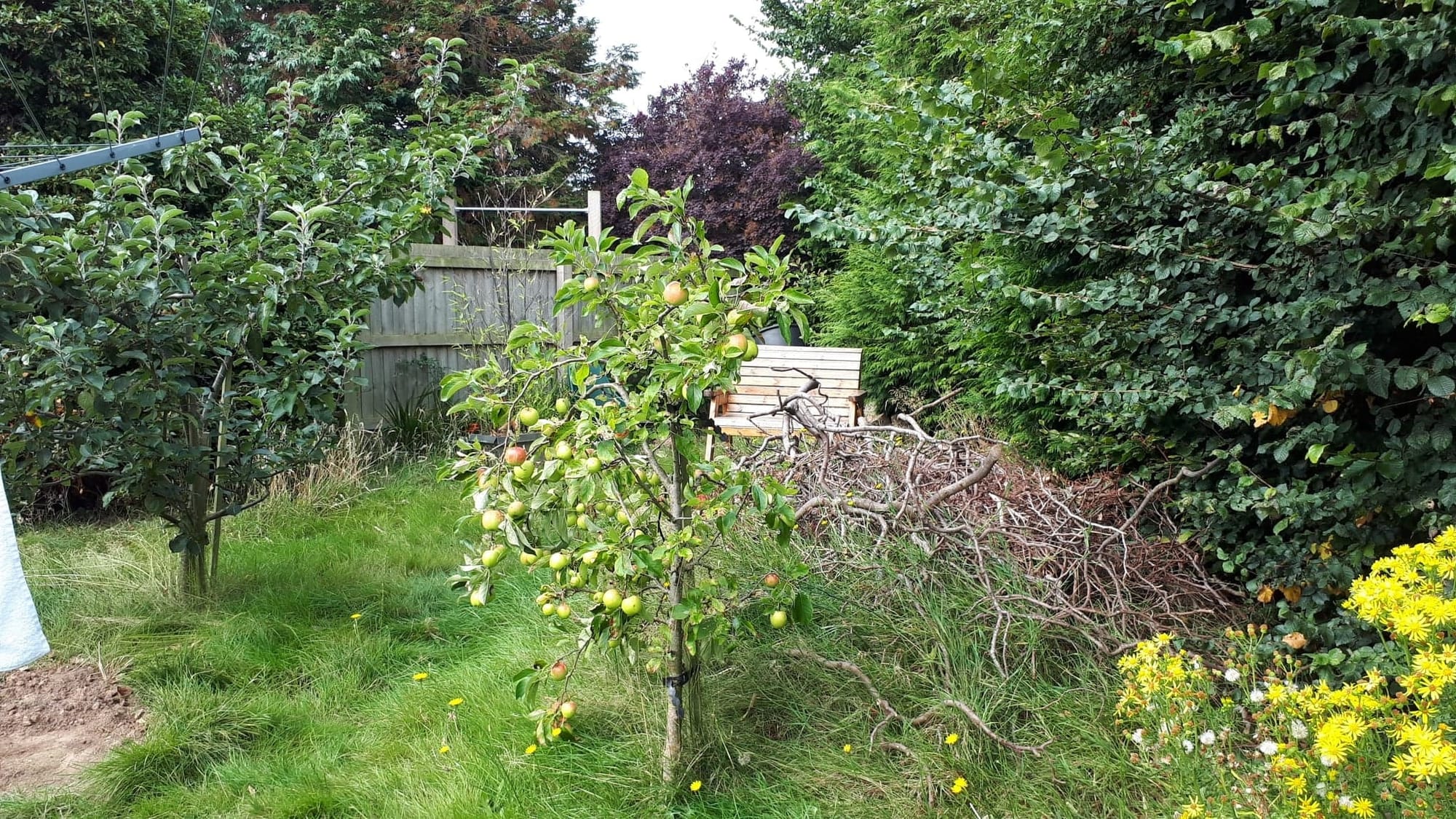 After a good look around, in every crook and cranny I suggested some ideas that created different habitats, a long flowering season (early spring through to late summer), wildflowers for bees and pollinators and a flowering lawn. It didn't include a huge transformation, more like working with what's there. That way there is not too much disturbance for the biodiversity that has already made a home and not too much hard graft for Simon & Rebecca.
The garden will evolve with time as some planting ideas work and others don't, some flowers wait until the ideal conditions to germinate and Simon and Rebecca make changes - that's the beauty of it.